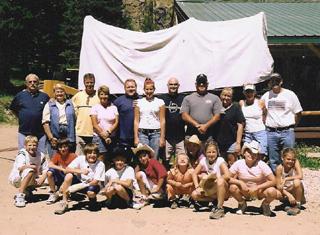 Enjoy your next wedding reception, anniversary celebration, family reunion or other special occasion in true western style in the fresh air and beautiful surroundings of the Bighorn National Forest and Big Horn Mountains of Wyoming.
Our lodges can make custom arrangements for almost any need to make your special occasion a memorable experience.
We prepare and cater the food and beverages that you want for your special occasion. Outdoor barbecues and picnics are always special in the mountain setting.